Gratitude Reciprocity And A Family Recipe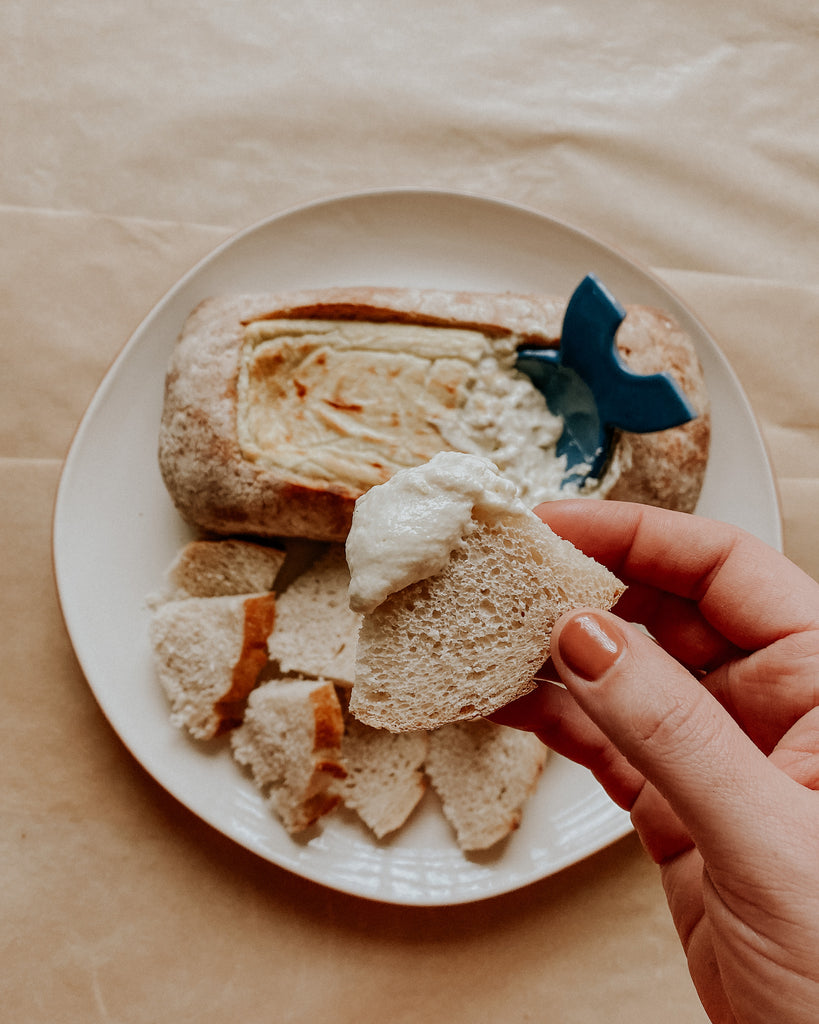 With desert temperatures finally dipping and my heart, eyes, and hands in search of other year-end cues, my thoughts are full of gratitude as we all reflect on the year that has been. 
What is that you say... gratitude wasn't your first thought to depict and describe this year? I hear you. I feel it with you. It has been a long and tiring and uncomfortable year. But come sit with me for a moment and see if we can't wrap ourselves in some of these thoughts. 
There are gifts in the everyday. In my heart I'm holding memories, accomplishments, defeats, love, joys, disappointments, successes, kindness, knowledge-gained and lost, plenty, scarcity, generosity. My eyes behold the gifts of beauty, balance, equality, color, family, friendship. As always, my hands hold creations of clay, creations of earth, creations of home. From these simple matters come my everyday gifts, when I see them as such. We have each been given gifts but those gifts are not ours to keep. They must be given away and, in the giving and sharing, gratitude for each other becomes clear. There is a reciprocity involved in true gratitude.  
"When we dwell in graciousness, we are never without the gifts we need; there is plenitude and abundance. Graciousness dignifies human presence and when it is present, it brings out the best in people.  It opens a perspective which enables us to see the gifts we have. It creates an atmosphere which awakens nobility of mind and heart. A gracious mind has compassion and sensitive understanding. It is without greed; rather than concentrating on what is absent or missing, it is able to celebrate and give thanks for what is present." (John O'Donohue, Beauty, 53)
A GRATITUDE download for your phone 
I give thanks for each of you. My community has given to me all year: financial support, heartfelt friendship, jolly laughs, witty encouragement, cheering, joy. You generously scatter these gifts as seeds to my creations, and I receive them in such gratitude and delight that I scurry back to sifting through myself, rummaging, planting, and reaching (in mud, no less!) for what more I can become, and still yet, what more I can give in return. Through the year and changing seasons, we reap the fruits of our generosity and we take care of each other in gratitude. 
To give and to receive in this way is to nourish one another. I've been savoring the lessons from Robin Wall Kimmerer as she shares the principles behind the Indigenous worldview rooted in sustaining care and reciprocity. She wrote, "Though we live in a world made of gifts, we find ourselves harnessed to institutions and an economy that relentlessly ask, 'What more can we take...?' In order for balance to occur, we cannot keep taking without replenishing. Don't we need to ask, 'What can we give?'" And though she speaks of the Honorable Harvest, inherently an exchange between people and the Earth, what if this season we approach our everyday moments and human communions as harvests; honorable, grateful, treasuring, reciprocating, harvests?
The Honorable Harvest: 
-Know the ways of the ones who take care of you so that you may take care of them.
-Introduce yourself. Be accountable as the one who comes asking for life.
-Ask permission before taking. Abide by the answer.
-Never take the first. Never take the last.
-Take only what you need.
-Take only that which is given.
-Never take more than half. Leave some for others.
-Harvest in a way that minimizes harm.
-Use it respectfully. Never waste what you have taken.
-Share.
- Give thanks for what you have been given.
-Give a gift, in reciprocity for what you have taken.
-Sustain the ones who sustain you and the earth will last forever.
(Robin Wall Kimmerer, Braiding Sweetgrass, 78)
As I consider the ways of the earth- its abundant beauty, the manner in which it cares for us and provides with us across generations- I want to share with you. Just a simple recipe, but a traditional one, handed down, passed around and treasured. In acknowledgement of the gift you give me, the support of allowing my creations to join you in your homes and celebrate your everyday moments, I would love to reciprocate with something that is dear to me. This recipe has graced the table of my wedding reception, it has been sampled at art shows, nights with dear friends, accompanied celebrations of new adventures, been a perpetual thanksgiving appetizer, and without it no Christmas Eve celebration would be the same.
My family lovingly call this "The Dip," as in no other descriptive words are necessary, and no other dip recipe could ever be expected to replace or live up to it. It has proven itself as a recipe that will win you friends! When I made The Dip for the reception of my Bachelors in Fine Art show, several of the nearly-empty bread bowls containing the dip were eagerly snatched from their platters, and I saw the culprits greedily tearing into the hollowed loaf to devour every last morsel. Whether with newfound friends or old, my hope is that this recipe will sit atop your tables with dear ones gathered 'round, becoming a part of everyday gifts and memories you will share.
the artichoke dip
ingredients:
1 cup mayonnaise
1 cup sour cream
1 block of cream cheese, softened
1 cup grated parmesan cheese (from a wedge, not a green can)
1 can artichoke hearts in brine, drained
1-2 tsp fresh garlic finely minced (use the larger amount if you are a garlic lover)  
1 tsp dried dill 
1 tsp salt
freshly cracked pepper to your liking
1 large (or 2 small) bread bowl, boule, or bread loaf, hollowed out (save those squishy insides of the bread for dipping)  
Pita chips, freshly sliced french bread, or any kind of cracker or vegetable for dipping.
 Directions:
       

Preheat oven to 400 degrees (This is not the kind of dip that is enjoyed cold, something magical happens in the oven! Just you wait until you see that golden top and take your first bite-you will be glad you trusted me and carried on with the baking.)

       

In the bowl of a food processor or blender add in all ingredients and blend until smooth, taking care that everything is well mixed.

       

Hollow out your loaves of bread, saving the insides and making sure not to rip any of the sides or the dip will leak out. Place your bread bowl(s) on a baking tray. Depending on the size of the bread bowl(s) you were able to get your hands on you may need 2 breads to accommodate all the dip

     

Wrap the sides of the bread bowl(s) in foil so they do not burn

     

Pour the dip into the bread bowl(s) taking care not to overfill, it will puff a little while baking a make a golden crust so fill it until you have about an inch to spare from dip to the top of the bread

       

Put the baking tray with the foil covered bread bowl(s) into the oven for 45 minutes. In the last 10 minutes, check the top to be sure it is not burning. It should get nice and golden brown, but if it is over-browning, tent it with foil.

       

Remove from the oven, place on a serving platter, remove foil, and add crackers, pita, bread, or veggies around the bread bowl.