An Introduction To The Venus Project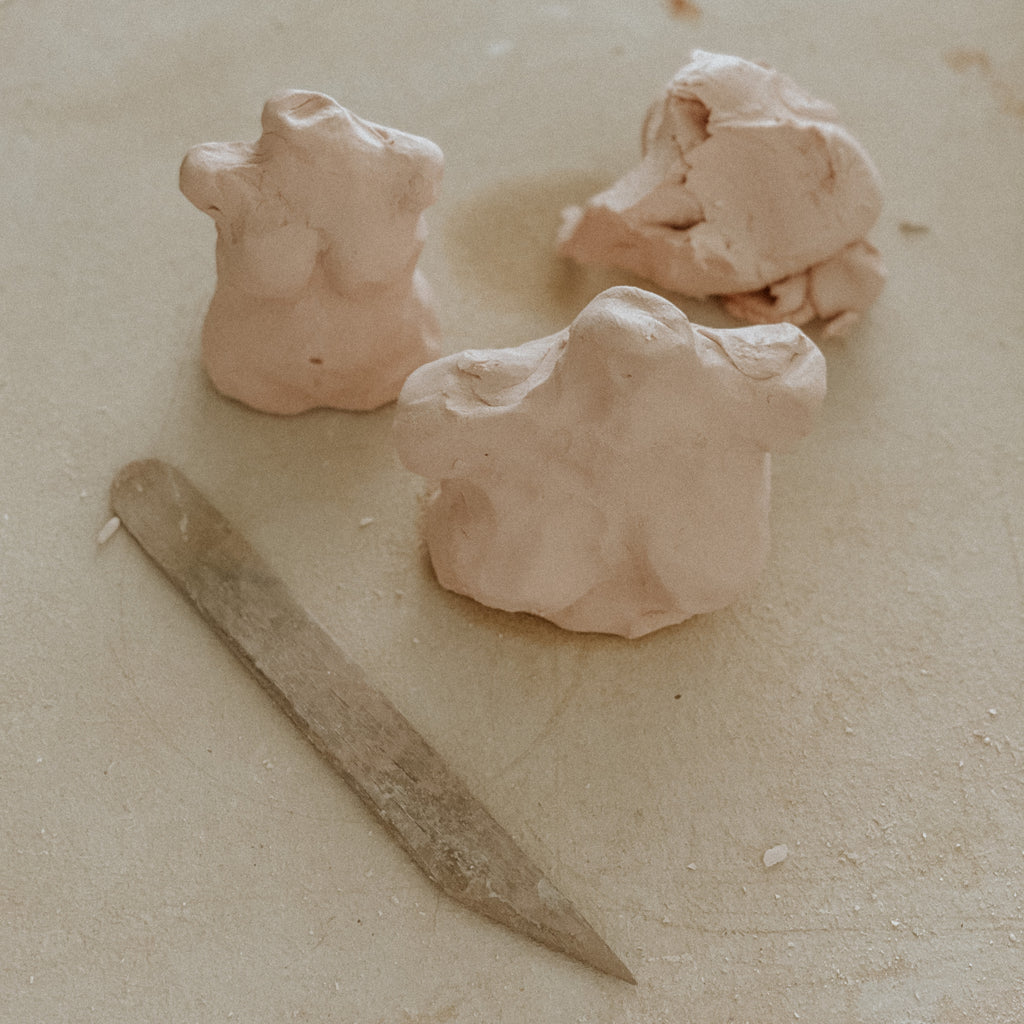 "Finally I saw that worrying had come to nothing, and gave it up. And took my old body and went out into the morning and sang."
I AM DEDICATING THIS PROJECT TO THE EFFORTS OF EACH OF US WHO ARE LEARNING TO LOVE OUR AUTHENTIC SELVES. 
This is the Venus Project. It is an honoring of womanhood inspired by one of the oldest surviving pieces of art,
The Venus of Willendorf
, which was created with careful effort using rudimentary tools between 24,000 and 30,000 years ago. In the absence of an artist's statement, historians have done their utmost to define, describe, and determine who the
Venus
is, what she represents, her purpose or function, and much more. Of all these proposals, one of my favorites is a lesser-known thesis that explores the possibility that the Venus statue, and others like it, were carved by women themselves as self-portraits of their own bodies. Representing a woman's interpretation of herself, her own body, this explanation asserts the power of the individual narrative, shared in first person, and giving form the function of empowerment and acceptance and control over experience.*
This long-term and interactive art project comes to you not only from days of the distant human past, but from the archives of my own personal history. This year, I felt inspired to return to a theme I have visited again and again, but which I created in large scale when I was 22 and finishing art school. For my final BFA project, I filled my gallery with 150 unique, hand-created porcelain ceramic busts to bear the evidence of living. Each of them was a journal entry about embracing our unique form, beauty, and a loving of self. I have learned and experienced much since then, and I would venture to guess that through your years and experiences, you have gained some evidence of living as well.
And so, this is a project I wish to do with you. This a collaboration to give your experiences not only a voice, but a body and presence as well. This is an acknowledgement and a full embrace of your unique beauty. A place for your past and your future to merge as you claim the narrative of your form. You are made from sacred geometry, and it is my great honor to be the hands to give your experiences visible shape.
I hold out to you an invitation to speak your mind. Sing your song. Record your poems. Embrace your softness. Capture your reflection. Remember that feeling. Acknowledge your lessons learned. Journal your memories. Affirm your love. Teach your daughters and sons. Share art you've created, lessons learned from therapy, lessons learned in love. Journal excerpts, feelings of body betrayal, expressions of joy and appreciation. Celebrations of spirit. Pride, compassion, and grace. Notes to self. Powerful photos of womanhood. Quotes you've carried in your heart. Treaties and promises you've forged with your body. Devotion. Falling in love with self. Feelings- all of them. As you consider yourself, if you feel as though you would like to RSVP to this invitation, your experiences will be welcomed with the utmost respect and admiration.
"The circles of women around us weave invisible nets of love that carry us when we're weak and sing with us when we are strong." SARK
The collection of ceramic busts will grow monthly as I translate our experiences into the clay forms. The pieces will carry our stories and be kept together in a sisterhood until the project has come to an end which is without date, but I trust I will be able to feel when the work has been completed. 
The sculptures will be catalogued with a number, but only as a placeholder. The final naming of the piece will also be interactive. Upon conclusion of the project, and in honor of the original The Venus of Willendorf -which was named after the place where she was unearthed and discovered anew- the name of the sculpture will be completed with the name of the collector's street. As we have worked to unearth and discover a new love in ourselves, the piece will be named after you, and the title
The Venus Of…
will be completed with the name of the street where the collector lives. So, if one was to remain at my house, the title would be, "The Venus Of Sunnyvale." These sculptures of clay will carry our stories; each of them is simultaneously all of us and yet not one of us. 
If at any time you feel inspired to contribute as we continue in our work of appreciating, caring for, and loving the bodies we call home, your experiences, vulnerabilities, and knowledge would be welcomed, valued and honored.
Submit as often as you would like to:
venus@kristacoons.com
Your contributions will be treated with the utmost respect and privacy. I will always ask permission before anything is shared and any sharing would be done so anonymously and with great admiration and respect. 
My heart has felt excitement and butterflies as I've prepared for this project. I hope when you feel ready, you'll join me.
*well worth the read, particularly if you fancy art history!
 See Leroy McDermott, "Self-Representation in Upper Paleolithic Female Figurines," for this life and art-world rocking published thesis.
A note about the authors... these journal entries are a collaborative effort between sisters Rachel Klis and Krista Coons, who were once both called but their Draper surname and shared a room that was painted a shocking shade of Pepto Bismol pink . We live on separate sides of the country raising our families which to be honest is awful, we miss each other dearly. These sketchbook entries have been a way for us to create together, each celebrating her creative strengths.